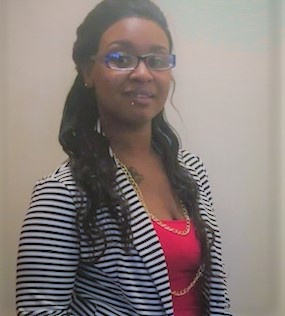 My name is Daysha Palmer, I am a current manufacturer of beauty and bath skincare products. Gimme Some Sugaa LLC originated from my numerous attempts to try to find a good exfoliating and nourishing moisture rub for my skin before and after bedtime. Due to me having eczema and dealing with it for most of my childhood and adult life, a lot of products that I've tried to use in the past to treat my sensitive skin contained alcohol, salicylic acid (same active ingredient found in aspirin), sulfates, harmful fragrances, parabens, synthetic colors, and many other LONG spelled ingredients that I had no idea or knowledge about. Using those products led my skin to become even more dried out than before, also, it stripped my skin of its natural producing oils, causing dry patches, irritation, and intense itchiness. Following all of my trial and error attempts to find a useful product for my skin, I was convinced that I would never be able to use a commercially produced product without experiencing skin irritation or redness. After lots of research, countless hours of studying, practice testing, and proven evidence, I created my own skincare formulation for sensitive skin and ALL skin types by using non-toxic, non-harmful, hypo-allergenic products out of the highest quality ingredients available.
Want to be a part of the Sugaa Family? Have an idea or suggestion for a product? Want to be featured on the Gimme Some Sugaa webpage and fan site? Want to share your experience using Gimme Some Sugaa products? Visit the Join The Sugaa Family page in the site information box above for more details & further info about joining.



It's ALL made with love and care
Gimme Some Sugaa products are handmade goods that I take great pride in making & sharing with the world. Since these products are created & made personally by me, this ensures quality craftsmanship, attention to detail, and a significant amount of skill and time that is also included, giving these unique items a little personal touch :)
To say I'm impressed is an understatement, I'm actually genuinely obsessed.
-Allison F. Granger, IN
I have been struggling with the roughest driest feet all winter. My trips to the nail salon weren't doing the trick. Scrubbing with other products along with my foot file wasn't doing it either. I used this last night on my feet and oh my did it ever do the trick! My feet are so soft today. Amazing! Now this scrub can be a pain to get started because I didn't understand how to scoop it out until I forgot to use the spoon that comes with it lol, I think because I started on my feet it was a little harder to manipulate. Here's how I used it: Got in the shower with water running and started scrubbing my heels. By the time I was satisfied with how they felt, small pieces of the scrub was coming off into my hand. Those pieces were just enough to scrub the rest of my body at which point I realized how fantastic the smell was! As a result, the rest of me is still silky smooth today as well.

- Karen H. Notre Dame, IN
Leaves your skin feeling super smooth! CAUTION: don't leave this near a sink or in the shower after its gotten wet!! It melts and reduces in size, im sad its gone before I really got a chance to use it, but I will DEFINITELY be placing another order VERY SOON!
-Tarrah K. Dearborn, MI
Smells very nice and earthy , it was a little harsh scrubbing wise but after i coated my skin i just rubbed it in with my hands which worked better , left my skin very soft and refreshed. The scent stayed on my body after the shower, but it was soft and sweet.
- Danielle O. Columbus, OH